A Wikipedia.org definition answers the question, :what does peer pressure mean?"
Peer pressure is the direct influence on people by peers, or the effect on an individual who gets encouraged to follow their peers by changing their attitudes, values or behaviors to conform to those of the influencing group or individual. This can result in either a positive or negative effect.
Other words for peer pressure include arm-twisting, coercion, compulsion, constraint, duress, force. Words Related to pressure. browbeating, bulldozing, bullying. fear, intimidation, menace, sword, terror, terrorism, threat, violence (Merriam Webster.com).
Peer pressure is often a feature during the adolescent years. This is a time when children can easily go astray because they allow their peer group to pressure them into behaviors that they would not ordinarily engage in.
The foundation for avoiding peer pressure should be laid in early childhood
I know you are wondering why we are talking about peer pressure when your child is not yet at the adolescent phase. However, my understanding is that having a strong spirit is one important requirement for avoiding and overcoming peer pressure.
Since we do not often raise our children with the consciousness that they are spiritual beings, we do not carry out spiritual interventions to develop their spirits into strong entities.
We can now stop for a moment and ask two questions:
1. How should we bring up our children so that they become strong in spirit?
2. How is having a strong spirit important in avoiding peer pressure?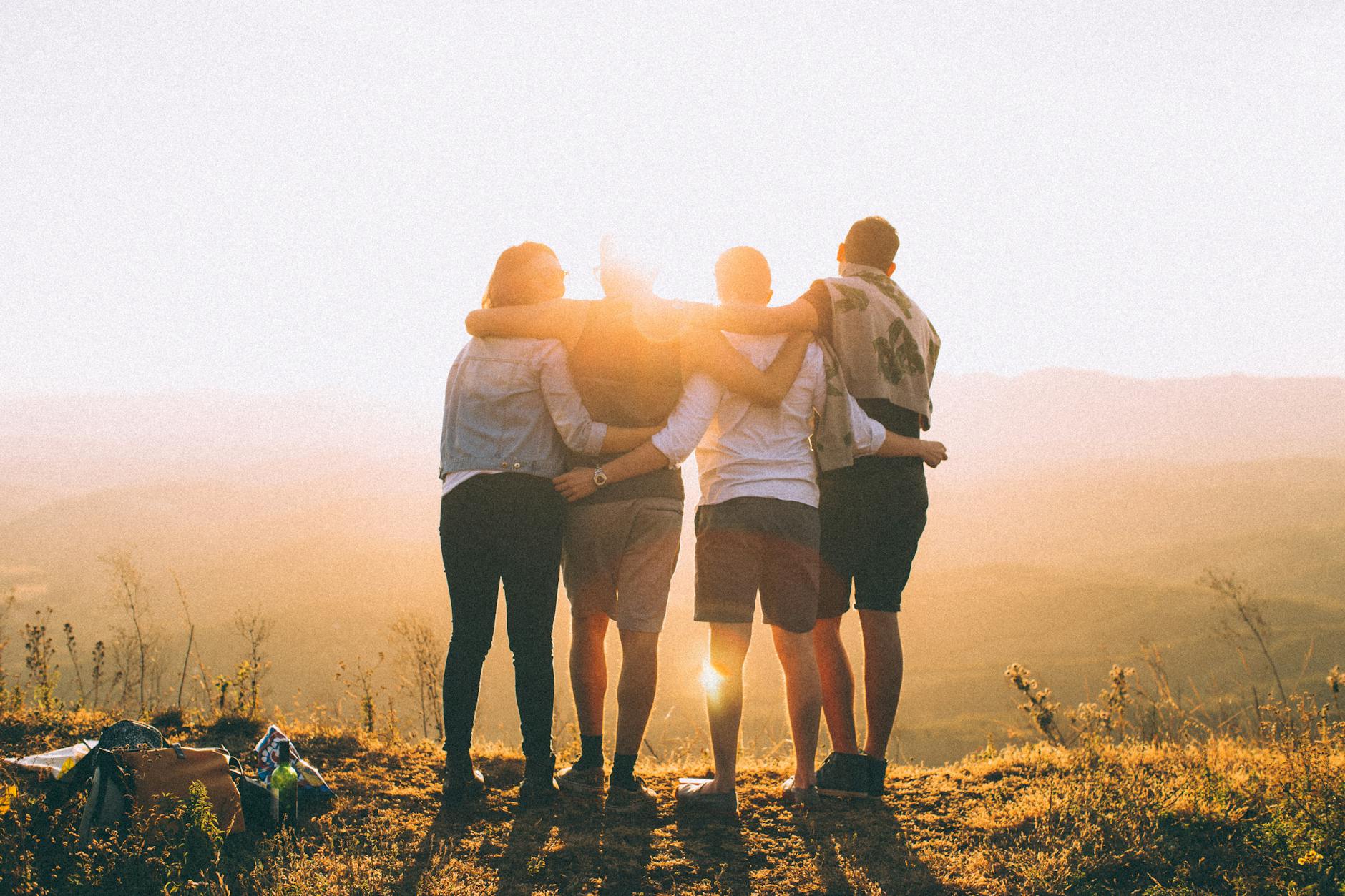 What does the Bible say about having a strong spirit
The Bible teaches us that humans should have strong spirits and that spiritual strength should be developed in early childhood. We know this because the scriptures said that John the Baptist and his cousin Jesus grew up with strong spirits. That means that their parents took time to train their spirits to become strong and not weak:
Luke 1:80 says that John the Baptist had a strong spirit
And the child grew, and waxed strong in spirit, and was in the deserts till the day of his shewing unto Israel.
Luke 2:40 says that Jesus grew up with a strong spirit
And the child grew, and waxed strong in spirit, filled with wisdom: and the grace of God was upon him.
When we read the preceding texts, we see that both Jesus and John the Baptist had some special characteristics because of that strength of spirit. First, Jesus also was full of wisdom and grace or favor.
Secondly, John the Baptist was in the deserts eating locusts and wild honey. He lived a fasted life which required a lot of discipline and concentration. He was in the deserts because he was being trained as a preacher. The scriptures tell us that he was the voice crying in the wilderness "prepare ye the way of the Lord."
Jesus and John the Baptist were given a mandate to bring about change in the earth's spiritual, social and moral environment. They had to be strong in order to accomplish this task, because they would be faced with a lot of opposition and pressure to confirm to the religious norms of the era. They both had to say only what God said in order that the people would be freed from the bondage that held their spirits in captivity to satan and satanic elements.
I believe that their strength of spirit was developed by the Word of God that was placed into them as they grew up.
<
Apostle Paul prayed that believers in Jesus would be strong in spirit
There are many deep things that can be said about the development of the spirit of a child into one of strength. However, I will keep it simple and pray over you the profound prayers of the Apostles who asked:
That the God of our Lord Jesus Christ, the Father of glory, may give unto you the spirit of wisdom and revelation in the knowledge of him – Ephesians 1:17
That he would grant you, according to the riches of his glory, to be strengthened with might by his Spirit in the inner man – Ephesians 3:16
And the very God of peace sanctify you wholly; and I pray God your whole spirit and soul and body be preserved blameless unto the coming of our Lord Jesus Christ – 1 Thessalonians 5:23
For God hath not given us the spirit of fear; but of power, and of love, and of a sound mind – 2 Timothy 1:7
JESUS GREW UP WITH PEER PRESSURE
We sometimes forget that even though Jesus was God in the flesh, that He grew up among human beings who could easily have taught Him their ways. How did He become sinless and overcome the pressures around Him?
We know that He successfully navigate the daily human frailties because He associated with and obeyed the ways and laws of His Heavenly Father. He said in John 17 that He was One with His Father and prayed that His believers also would be one with Him.
He overcame peer pressure because He associated with the system of the Kingdom of Heaven and not with the world system that teaches humans to lie, steal, cheat, bear false witness, do witchcraft and the things that the scriptures call the "lusts of the flesh" or sin.
We wonder why Jesus needed to have a strong spirit since He was God in the flesh. While He was God in the flesh, He grew up as a helpless human from the womb. He needed internal strength to navigate the issues that humans deal with on a daily basis. He did so successfully because the scriptures teach us that He did not sin against God.
Jesus was trained as His Heavenly Father taught Him the ways of the Kingdom of God. This implies that parents need to sit with and train their children in matters of right and wrong. Parents need to teach their children about the issues around them and how they should respond.
You might ask whether or not Jesus had a peer group. Yes he did. The scripture told us that He had a group of friends who became extremely concerned when He launched His ministry. They thought He had gone crazy and tried to pull Him away. However, He was so fixed on His purpose that He did not allow them to deter Him and went off to Capernaum to live:
20 And the multitude cometh together again, so that they could not so much as eat bread.

21 And when his friends heard of it, they went out to lay hold on him: for they said, He is beside himself – Mark 3.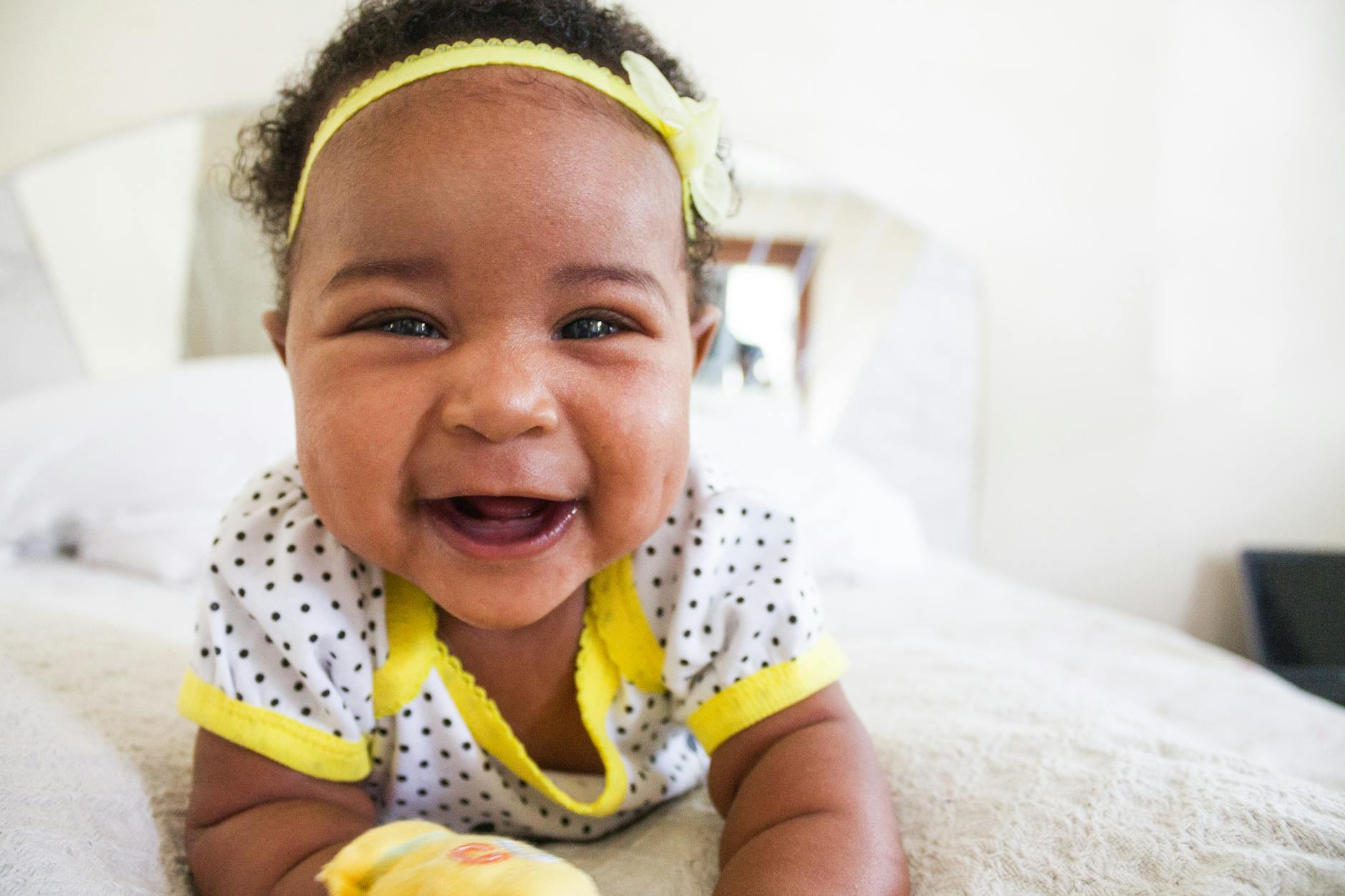 Strength of spirit may refer back to self esteem issues
Here are some practical tips for building up your child's spirit. These helped me as a teenager and still do today
First, you must teach your child to love God. God gave this command to Israel and told them to do so by talking about God every opportunity they had. My mother did this with me at points in time when I was growing up. She would sit me down and talk about the things that God had done for her. This cemented faith in my heart and love for God.
Parents, you must teach your child to love God. Take them to the House of God to learn the scriptures. Teach them in the home so that they become God fearing and so that they have something to hold on to when friends try to get them to do evil things.
Most of all, teach them to love God so that they will never depart from His right ways and so that they will always want to please the Lord:
And thou shalt love the Lord thy God with all thine heart, and with all thy soul, and with all thy might

6 And these words, which I command thee this day, shall be in thine heart:

7 And thou shalt teach them diligently unto thy children, and shalt talk of them when thou sittest in thine house, and when thou walkest by the way, and when thou liest down, and when thou risest up.

8 And thou shalt bind them for a sign upon thine hand, and they shall be as frontlets between thine eyes.

9 And thou shalt write them upon the posts of thy house, and on thy gates. – Deuteronomy 6:5 – 9
Secondly, read the scriptures to the child so that they can develop faith. The bible says that faith is developed when people hear the WORD of God. When we hear the Word of God, the spirit stores it and it surfaces to give strength in times of peer pressure.
Thirdly, teach the child that he or she is a unique and precious human being in the eyes of God and that they are fearfully and wonderfully made. Read Psalm 139 throughout the child's life and let it sink into his or her spirit. You can begin this from the womb. Please continue to do this throughout your child's life and you will never regret it.
Feelings of low self esteem and low self worth could be one reason why humans do self destructive things. Reading Psalm 139 repeatedly and throughout the child's life reinforces that he or she is infinitely precious to their Creator:
I will praise thee; for I am fearfully and wonderfully made – Psalm 139: 14.
Remember that your child's spirit will respond to the Word of God even though he or she cannot understand it. The Word of God is an entity that satisfies the cravings of the human spirit for fulfillment.
Fourth, God surrounded Jesus with angelic protection, especially in times of need. They ministered to Him after the temptation in the wilderness:
Then the devil leaveth him, and, behold, angels came and ministered unto him – Matthew 4:11.
The application is that parents should surround their children with godly influences. You should cultivate friendship with your child so that they could talk about problems. Begin in early childhood to encourage the child to talk about their joys, sorrows, feelings and emotions. This means sitting and spending time getting to know the child and getting the child to know you. This is why Jesus said that He was One with His Father.
This also implies that you should sit with the child during and after particularly challenging times in order to offer prayers, instruction, emotional support and counsel.
Wow! I think of how we leave the children to navigate life on their own. Many of them fall prey to peers and bullies because they do not have a backup system. The church and godly people should provide that support when the family is weak in order to preserve the child from the devil.
Finally, believe on the Lord Jesus and you shall be saved and your household. Walk in His ways and He shall preserve you. God bless.