Children need affirmation and confidence building
Fathers need to become aware that God is our Heavenly Father and that He fathered men in the bible. He walked and talked with men such as Adam, Noah, Enoch, Abraham, Job, Isaiah, to name a few. This article will focus on how God fathered Christ while He lived in the earth. This is the example that men are to follow when raising their own children and I hope that this information will bless you.
GOD MADE PUBLIC AND PRIVATE DECLARATIONS OF AFFECTION, CONFIRMING THAT CHRIST WAS HIS SON
God verbalized His love to His Son Jesus by making a public declaration of His love. This public affirmation of the love of God for Christ was shown at His baptism and then later at His transfiguration. On both occasions, God said, "This is my beloved Son" (Mt 3: 17, Mt 17: 5, Mk 9: 7; LK 3: 22 and 9: 35).
The witnesses to this public declaration of affection were tremendously impacted by the love of God for Christ. John the Baptist who heard those words at the baptism of Christ said that it was a sign that Jesus was the Messiah. Later on, when referring to the Father's public approval at the transfiguration, Apostle Peter said that Jesus:
"received from God the Father honour and glory, when there came such a voice to him from the excellent glory, This is my beloved Son, in whom I am well pleased."
JESUS WAS DELIGHTED IN THE RELATIONSHIP THAT HE HAD WITH HIS FATHER IN HEAVEN
The Bible shows us that Jesus was absolutely delighted with the great relationship that He had with His heavenly Father. He demonstrated this by speaking constantly about His Father, by doing things to please Him and by trying to glorify or make His Father look great in the eyes of the people. He did all of this as an adult child and this shows us that He had been well nurtured by His Heavenly Father as He grew up.
Remember that Jesus was a thirty year old adult when He was baptized and a little older when He was transfigured. He was a young adult who craved the affection of His Father. He was smart, confident, self aware and well taught.
God set the example for us to follow in the earth and I ask now if you have repeatedly told your children, like God did, that we love them, that they are fearfully and wonderfully made? Do we show that love in our actions to them?
APPLICATION
Fathers, to follow God's example, you must tell your children privately and publicly that you love them and that they are precious to you. You must also demonstrate this love by being tender and caring towards the child. This produces a sense of belonging in the child and the confidence that the Father cares. Affiliation with his or her father is a very important connection that a child needs since it provides roots of stability for growth and development as a human being.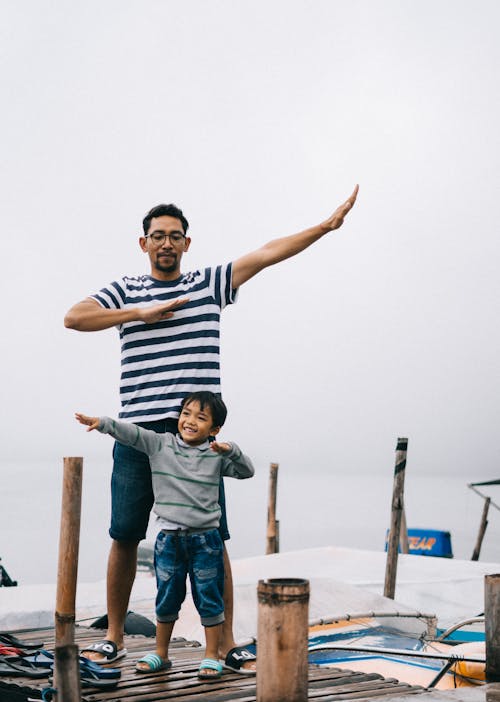 JESUS WORKED MIRACLES TO SHOW THAT HE WAS THE SON OF GOD
In response to His Father's approval, Jesus lived His life to show to others that He was the Son of God. One of ways in which Christ did this was to work miracles. This is confirmed in Acts 2: 22 which says that Jesus was
"a man approved of God among you by miracles and wonders and signs, which God did by him in the midst of you, as ye yourselves also know."
In other words, the Heavenly Father gave His Son the authority and power to perform amazing miracles. Jesus was approved by signs and wonders, but to Jesus, these would be equivalent to having His Father provide food and clothing, the things that are the father's duty. In the same way, it is the duty of the parent to provide the necessities of life for the child, but it is the delight of the child to walk in close relationship with the parent, especially the father, and to know and hear that the father loves him or her.
When we read between the lines in the scriptures, it seems that Jesus had been working miracles since childhood. We see that at the wedding feast when His mother came and asked Him to help them with the wine because there was no more. Even though Christ had been exasperated that she wanted to draw Him out publicly, Mary was so confident that Jesus would do something that she told the servers to follow any instructions that Christ gave to them. As a result, water was turned into wine, a very amazing feat indeed (John 2: 5).
Somehow this interaction between Mary and CHrist at the wedding tells me that Christ had grown up knowing that He was the Son of God and that He was loved.
APPLICATION
Begin early in your child's life to declare and show affection. One of the greatest proofs is to teach your child skills that you possess and that can help the child to function in the society. Your child should become a walking version of the positive characteristics and strengths that you possess.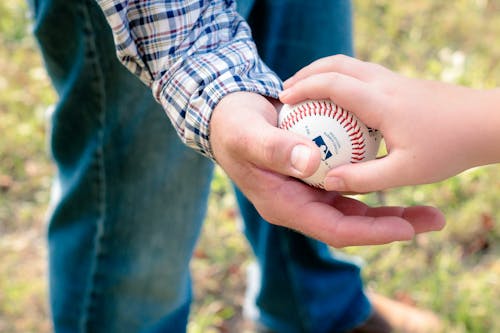 JESUS WAS THE BELOVED CHILD OF HIS FATHER
Jesus revealed in His life that He was a Son who loved and who was loved by His father. We discover as we read the gospels that Jesus made multiple references to the tight knit bond that He had with His Heavenly Father. That tight knit bond is revealed when He talked about His Oneness with His Father
(John 10: 30).
Oneness with His Father was such an important relationship to Christ that Hd did everything to preserve that relationship. He spoke about it, He demonstrated it and sought to glorify or make the Father look amazing in the eyes of the people. He also desired greatly for others to have that same relationship because of the positive benefits and we will find one example in John 17.
Jesus was not a lost, confused child. He had learnt His values, His destiny and purpose from the Father God. He was familiar with the voice of His Father and that is the reason why at twelve, He said that He must be about His Father's business. Can you imagine your twelve year old saying it is time to launch a business or a ministry? THat would be very amusing, but that was Jesus at 12 years of age due to the training and preparation that He had received.
As Daddy's boy, the scripture show us that Jesus continued in the relationship that He had with His Father in Heaven. He used to run away to spend time with His Father. He would escape from the crowds during the busiest ministry days to pray. He would get up early at mornings to go in to the desert to pray and would always seek out some secret place to commune with His Father (Matthew 6: 6-8).
Luke 11: 41-42 reveals how Jesus reveled in the relationship with His Father. Outside of Lazarus' tomb, He
"lifted up his eyes, and said, Father, I thank thee that thou hast heard me. And I knew that thou hearest me always: but because of the people which stand by I said it, that they may believe that thou hast sent me."
Note that Jesus' relationship was not centered around material things. He was the Son of the most famous, influential and prosperous parent on the planet, but He did not ask for things. He did not His father for NIKE, video games, or the latest toy. He asked that His Father would be revealed through Him.
This is mind blowing because many parents spend their lives giving things and not relationship to their children. They shower material things on the child and fail to impart wisdom, knowledge and life skills to the child. As a result, the child can become a moral, social and emotional failure.
I pray that you would rethink the way that you are raising your child and that you would become a responsible earth citizen by putting in them the same values that God put into Christ.
h2>APPLICATION
Do your children hear you speaking to them? Do they know your position on morals, values, issues, life, relationships etc or do we leave it up to the systems to "teach" them values?
Jesus was fully taught by His father over His life time, because He was well versed in the Father's sayings and ways and in His own purpose by young adulthood. God did not wait until the moment of truth to surprise Him about the birds and the bees in a figurative sense.
You will be surprised to know that even if the child does not fully understand all the father says, that he or she will just try to be like the father once the investment of time is made with him or her.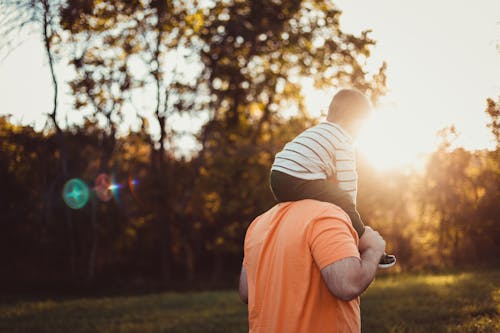 Source
https://pppministries.wordpress.com/2007/05/26/cultural-infusion-of-the-kingdom-of-god-god-set-the-pace-v1/